At St John XXIII Catholic College, we aim to encourage every student to discover early in life how awesome they can be!
St John XXIII Catholic College is a place where curiosity, imagination and love of learning are treasured. School is a place of wonder, exploration and endless possibilities.
St John XXIII learners are equipped with tools to engage in meaningful learning experiences which they use to measure their progress. Stanhope Learners have a growth mindset, they know where they are at in their learning and what they need to do to improve.
Let your kids discover awesome! Educated in life, for life!
The primary years lay the foundations for life-long learning.
In the early years of Primary the structure of learning is mostly teacher lead but the focus is on foundation learning through play.
Students in the foundation years, while learning core concepts of literacy and numeracy, also learn how to learn. They develop the dispositions and behaviours required to express ideas and respond to others.
The delivery of collaborative lessons in purpose built learning spaces provides a dynamic, engaging learning environment. The learning environment, then, is designed for collaborative work working at tables.
Learners become creative critical thinkers through personalised and accelerated programs. Learners become connected and communicate through real-life experiences. Through this learning journey they soon discover how awesome they can be.
We'll work with your child to find out how they learn best.

Through inquiry students are immersed in the learning process, connecting their learning to the real world.

We'll work closely with your child as they grow in responsibility for their learning.
Dedicated Educators
St John XXIII educators are lifelong learners just like our students. Educators have their own tools which they use to create meaningful and formative experiences for our learners. St John XXIII educators measure their progress and the progress of their learners, they believe that every student can reach their potential.
Learn more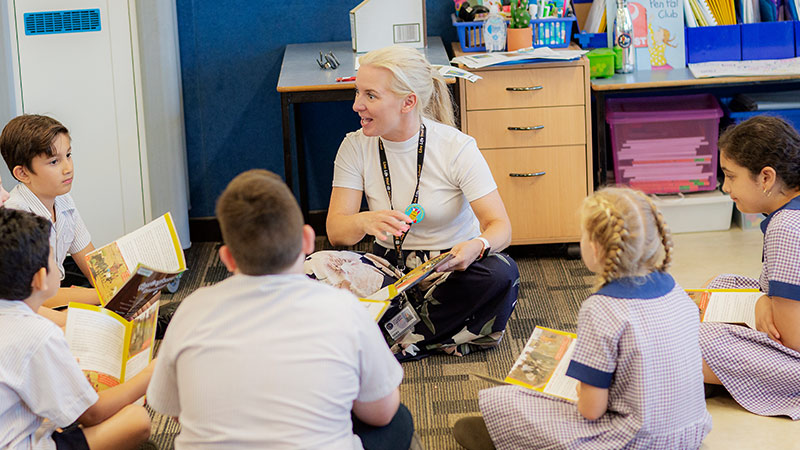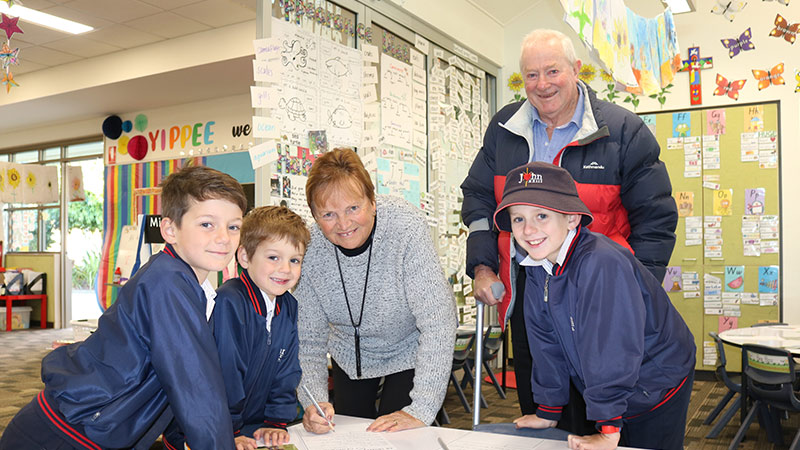 Let's work together
St John XXIII learner's progress is enriched by our partnerships with families.
A St John XXIII parent is engaged in their child's learning and uses the tools available to them to ensure their child progresses in their learning. They celebrate their child's growth and engage in dialogue with our Educators to ensure they are part of their child's learning journey.
Learn more
We would love to meet you!
Thank you for considering St John XXIII Catholic College Stanhope Gardens.
We would love a chance to show you just how bright the future can be!