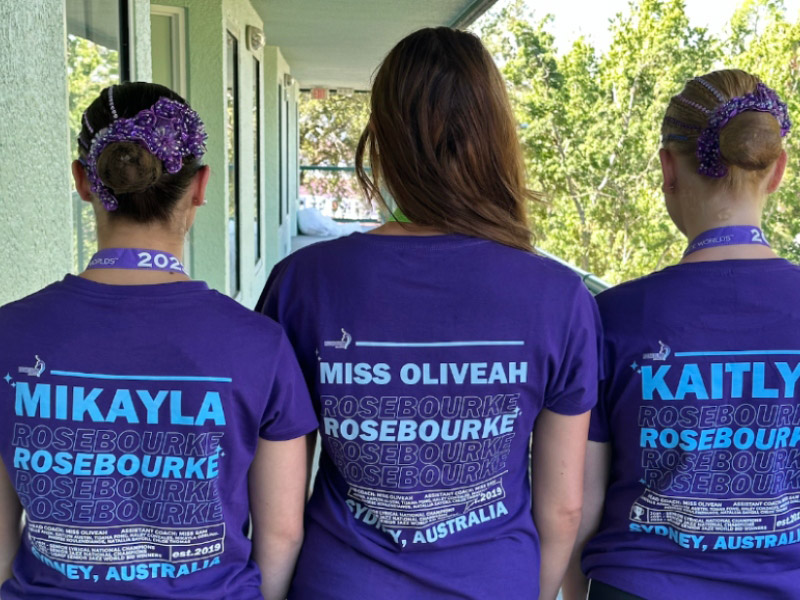 On April 30th, 2023 students from St John XXIII Catholic College travelled to Florida USA to compete with their youth elite team at the prestigious Dance Summit Championships held in Walt Disney World.
The students were Sienna and Clarissa in the School of Curiosity and Kaitlyn and Shantelle in the School of Pathways.
This opportunity was presented to Rose Bourke Studios dancers from our college following their success at a Sydney based competition in August last year.
Sienna and Clarissa competed in their youth elite team in a section of nine phenomenal American teams, including the 2022 world champions and one other Australian team.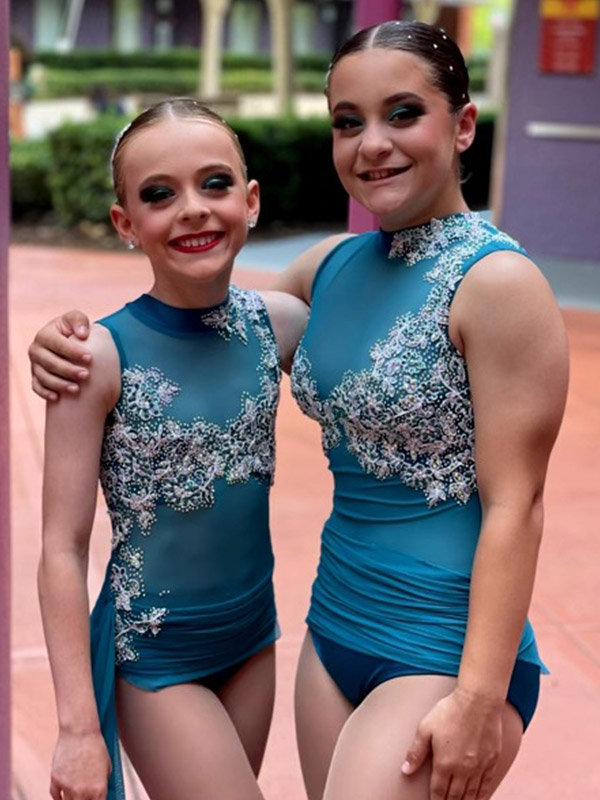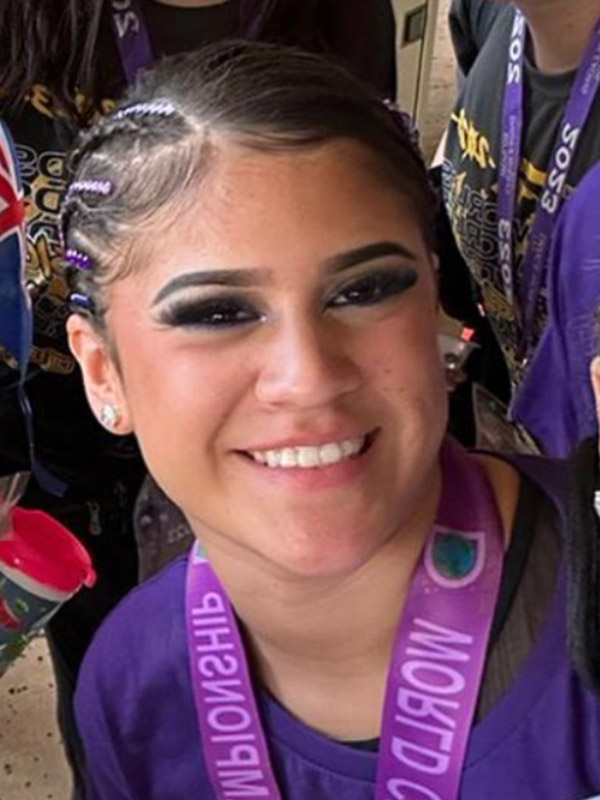 Only six teams advanced to finals with Sienna & Clarissa comfortably securing their place to become the only international team to qualify and incredibly, beating the 2022 world champions who did not qualify.
Following their successful finals performance Sienna, Clarissa & their youth elite team were officially ranked fourth in the world for their lyrical routine - just missing the bronze medal by 0.5!
To have achieved this result at such a prestigious event -typically dominated by Americans- is a testament to the time, commitment and passion Sienna, Clarissa and their team invested for this event.
Hear what Kaitlyn had to say about her experience:
'My team is one of the few teams who got a chance to represent team Australia in the dance world championships. We were competing against 2 other Australian teams and about 28 other teams from all over the world. Our overall experience over there was fantastic and would definitely do it again, the atmosphere at the competitions is unimaginable. At world's dancers dancers have a tradition where you bring things from your country and trade them with other countries.
An example of this was trading a koala stuffed animal with someone from another country and receiving something else. Everyone within the industry is extremely nice and full of praise. On the day of the competition after we had performed we were greeted with a dance worlds bag and a keychain or a cheer bow and sunglasses. We competed in the senior elite petite jazz division. In our section were 29 teams which we were competing against. This was our first time competing and overall we placed 17th out of 30 and were 0.44 points away from getting in finals.
We were really impressed by what we had accomplished and extremely proud of how far we had come because we achieved our long term goal quicker than what we expected. None of this would have been possible without our amazing coach Miss Oliveah who has trained us and put hours and hours into our team to get us there. Thank you to all our parents as it would not have been possible without you.
Though we may not have gotten the results that we aspired for the overall experience and opportunity to even make it to the world championships was more than enough to spark a light in us and make us want to train harder, work harder and hopefully be able to compete once again in these next years. The support from our team and coaches was amazing and we can not wait to come back stronger in 2025!!'
Congratulations girls, we are so proud of your achievements!