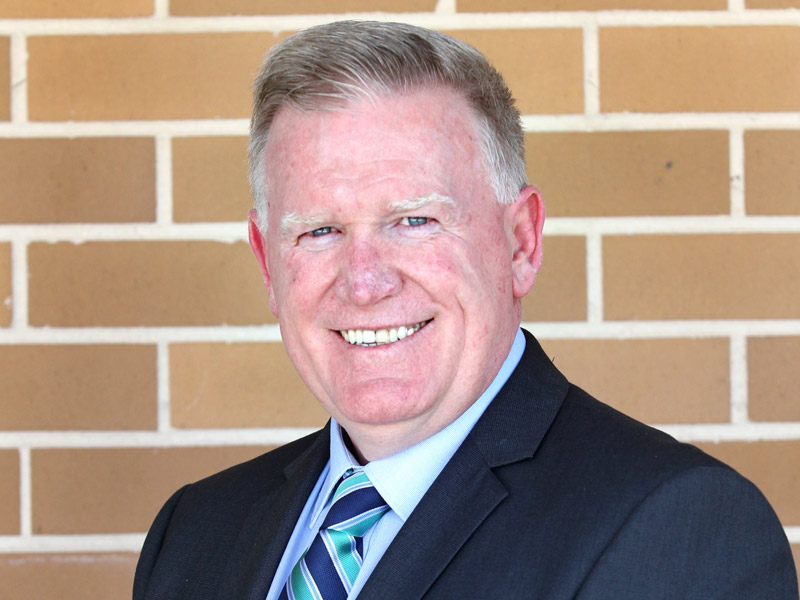 Dr Peter Webster, Principal, St John XXIII Catholic College, Stanhope Gardens
The Year 12 class of 2021 has shown extraordinary resilience as their two senior years of schooling have been disrupted by the COVID-19 pandemic. Today, as students arrive for their first day of Higher School Certificate exams, two Sydney school principals have a message for them.
There has been a lot of talk about certainty in these uncertain times. If there's one thing I am certain of, it's that the extraordinary experience of the Class of 2021 has been an education! These young people had both their Year 11 and 12 studies disrupted by COVID-19, and humbled us all with the grace and guts that got them through.
Living and learning in a hard lockdown Local Government Area, students in our part of the world faced some big challenges this year, from equity concerns to social isolation and, in some cases, health difficulties. These were testing times, and I don't mean when it comes to exams!
At this time of year, I often reflect on the next steps our Year 12 students will take on their life's journey. As a school principal serving a close-knit community in Stanhope Gardens in Sydney's thriving North West, I am always asking myself, "Have we prepared our students to constantly adapt, evolve and create in an everchanging world?" This year, our young people had the chance to show us what they are made of, and it's tough stuff indeed.
I want to take this opportunity to share my heartfelt thanks with everyone who supported our students this year and to celebrate the way the students themselves helped each other along. Mums and dads, mates, brothers and sisters and of course, school staff: a special shoutout here. For anyone reading this who is not feeling ok right now, we're here to help too. Reach out to your school: our professional counsellors are here to help.
Our whole community had a real sense of loss this year, and I feel for Year 12 missing out on some special moments together. Amid the many losses of COVID-19 was the lost opportunity for the State Government to move beyond the HSC. I'm incredibly proud of the way that our dedicated students have kept up their studies but disappointed that there wasn't the political will to find another way to measure student achievement in this crisis.
Already, many students make the most of other pathways to a tertiary education. At our College, 95 per cent of our HSC candidates who plan to progress to university have already received an "early entry" offer prior to sitting down for their first exam. I think it's great that our universities have moved on from the old-fashioned HSC system and want to look at better ways to choose how young people can access further education.
Another important change in the way that schools prepare students for their future is that many young people gain real-world qualifications as part of their secondary education. As a result of partnerships with tertiary education providers, many will graduate having completed units of study towards a university degree, traineeship or apprenticeship or VET certificates alongside their HSC.
So though the long-feared HSC English Exam begins today, I want to congratulate every member of the Class of 2021 now. As far as I'm concerned, they've already passed the test.
---