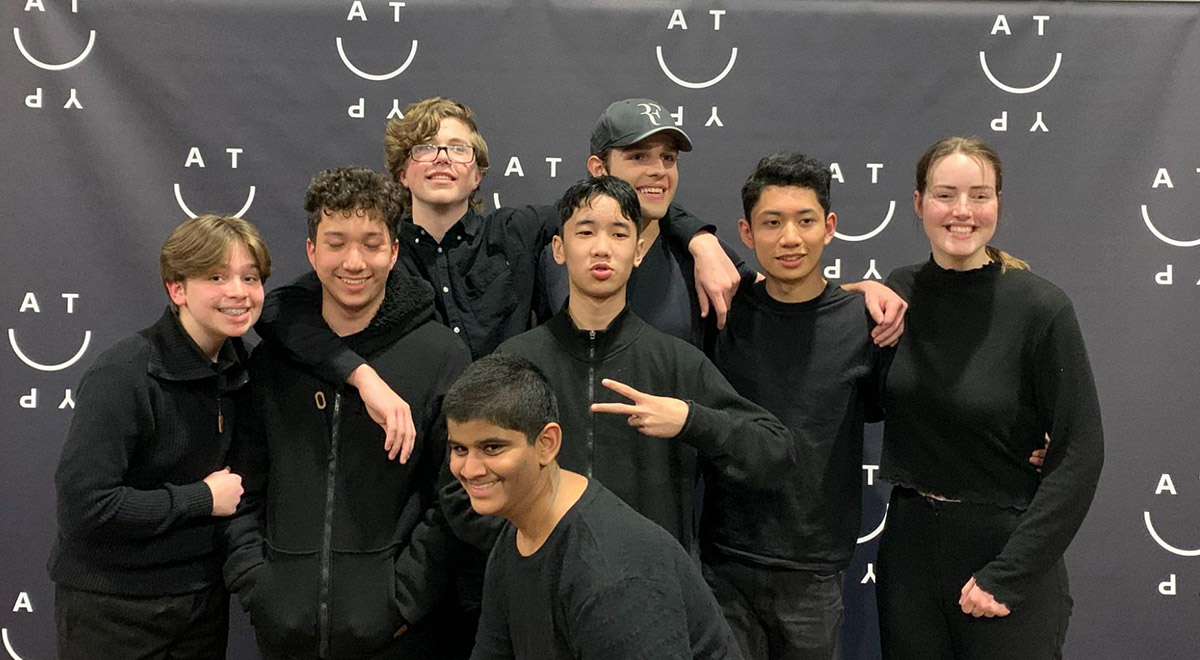 L-R: Anton Galati, Aleksander Waesch, Darcy Hill, Lior Nagwakar (front), Dominic Lim, Deklan Blumkaitis, Mateo Soriano, Mia Brownlow
Talented drama students from Catholic Education Diocese of Parramatta's (CEDP) creative and performing arts program, CAPTIVATE, performed at the Australian Theatre for Young People (ATYP) 2022 Intersection Festival earlier this month.
Deklan Blumkaitis (St John XXIII Catholic College Stanhope Gardens), Darcy Hill (Gilroy Catholic College Castle Hill), Aleksander Waesch (St Patrick's Marist College Dundas), Mateo Soriano and Dominic Lim (Parramatta Marist High School) kicked off the Festival in front of a cheering capacity audience at the brand new Rebel Theatre in the Walsh Bay Arts Precinct.
They performed the world premiere of Rupert Williamson's "The Ballad of Pak Craig", a highly theatrical comedy featuring physical theatre, song and puppetry about a group of students enthralled by their Hawaiian shirt-wearing Indonesian language teacher, Mr Craig.
The Intersection Festival brought together schools and youth arts organisations from across Sydney to perform the 10 winning scripts of the 2021 National Writers Studio. CAPTIVATE teachers Lucinda Armour and Tim Martin were part of the finalist selection process for the scripts by emerging young writers.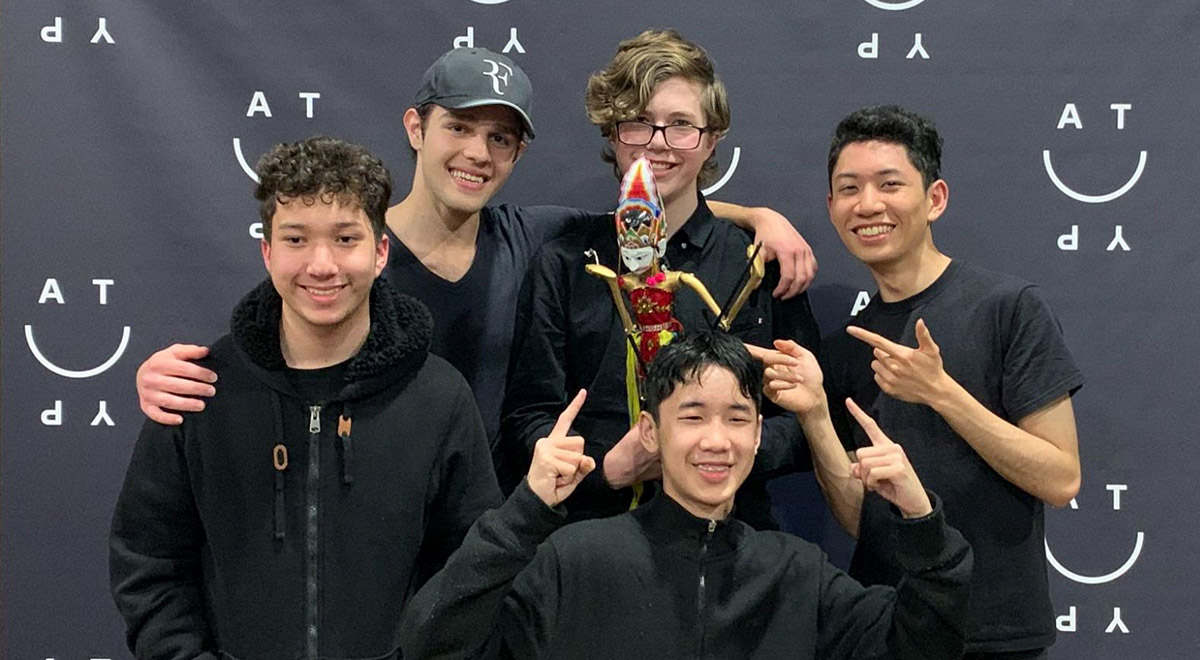 Aleksander Waesch, Deklan Blumkaitis, Darcy Hill, Dominic Lim, Mateo Soriano
The CAPTIVATE After School Drama Ensemble rehearsed five finalist plays over a series of weeks, submitting these dynamic performances for consideration. Each participating arts organisation had one performance chosen for the festival.
"The Intersection Festival is an amazing opportunity to work quickly on new, dynamic scripts by great young writers and get them up on their feet and in front of an audience in a quick turnaround," Lucinda said. "We are really proud of our fantastic cast and their funny, delightful performance. Director, Tim Martin, did a wonderful job bringing out the best in them and this brilliantly funny original play."
Joining the cast on the night were CAPTIVATE students Mia Brownlow (Catherine McAuley Westmead), Lior Nagwakar (Parramatta Marist High School) and Anton Galati (St Patrick's Marist College Dundas) who acted as MCs and also welcomed the winning writers onstage for an ovation at the end of the festival.
"The Intersection Festival is yet another great opportunity for our students to experience all the ATYP has to offer and work with performance students from right across Sydney in this amazing new theatre - right in the shadow of the Harbour Bridge," Lucinda said. "We very much look forward to the 2023 Festival!"
ATYP's new theatre was named in honour of ATYP Ambassador, Australian actor, singer, writer, comedian and producer Rebel Wilson, who has been involved with the company since she was 19.
---